Artisanal Quality, Hometown Convenience
In the Market
September 15, 2018
by Robin Fendya
I'm really only here for the food
 I was away for a couple of days last week, so I still had a plethora of produce at home when I hit this Saturday's market. Instead of my usual large haul of fresh, locally grown,  fruits and veggies, I was mainly on the prowl for things to accompany them, and for items to sample and consume at the market of course.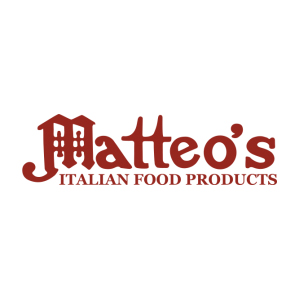 I was happy to see that Matteo's Italian Food Products was there, and even more delighted with their buy 1, get 1 at 50% off special on all homemade pastas and sauces. I was able to score both the Artichoke & Asiago Ravioli and the Pumpkin Ravioli, plus some delicious sauces (Sage, Vodka, Lobster, anyone? Yum!), and to stock up on their meatballs, which are great to keep on hand in the freezer for a quick meal.
Next, I swung by Cheese Etc. & Gourmet Gifts for a couple of their tasty cheese spreads. The Octoberfest Beer Spread was perfect for the changing season (and football games!), made with aged cheddar, Flying Fish "Oktoberfish" beer, and whole grain mustard. I also snapped up some Fig 'N Zola, as a gift for a gorgonzola loving friend. I think she's going to love it!
Usually, I purchase 2 avocados every Saturday (thank you Lucio at Sara's), but this week, I decided to get some of Anita's famous Guacamole for a change of pace, and of course, some of their irresistible mango salsa. Bring on the chips!
I was happily surprised to discover a newcomer at the market, Haddonfield's own Pure Couture, with a dazzling display of costume jewelry and vintage and special occasion handbags. Just what I was looking for, for a wedding coming up. I picked up a sparkly little beauty that will be fabulous with my dress.
The pumpkin and carrot breads at Respond Bakery, looked too good to pass up, so I grabbed one of each to bring in to work and share with my colleagues, as did the freshly pressed, unsweetened apple cider at Sorbello Girls. I rounded things out by purchasing a few fresh produce items, namely apples, butternut squash, and cool weather greens. My cooking and eating habits tend to evolve with the seasons, and it's always a joy to taste what's just coming in.
As it looked like a busy week ahead, convenience was key, and I found everything I needed at the Haddonfield Farmers Market. See you next week and don't let me forget to tell you about the delectable whiskey cake, with whiskey buttercream frosting, I got to sample. It's out of this world…