Come see what's FRESH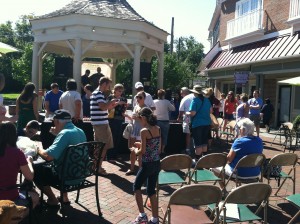 Check here each week to see what's new at the market!
This week's live Music: September 14

Brooke DiCaro
"Brooke is young and talented. I described her to a friend as the offspring of Amy Winehouse and Fiona Apple, raised in rural South Jersey by Regina Spektor…" -Kettle Pot Tracks

Not fitting into any one specific genre, Brooke DiCaro combines elements of jazz and blues to create a unique sound of her own with a soulful voice accompanied by a ukulele and piano. Discovering her own sound, she began writing more songs and choosing a few that would be featured on her first EP, released in November of 2013. Her sophomore EP Consequences was released March 2015 and gained recognition from Radio 104.5 by doing 2 live studio sessions, WSTW 93.7, and WGLS 89.7. She has also been featured multiple times on WXPN: The Key. You can find her playing weekly shows all throughout the tri-state area!