Come see what's FRESH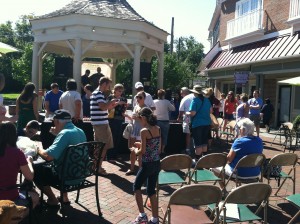 Check here each week to see what's new at the market!
This week's live Music:
July 20 – Jerry D. Mayall and Barry Hollander
This Saturday: 10:00am -12:45am, Barry Hollander and Jerry Mayall are appearing at the market. Also there will be an open drum circle in between musical sets. Bring a percussive instrument (or use what's already there.) Great way to include yourself in Haddonfield Farmers Market musical entertainment!!