2021 Vendor Features: Black Sheep Farm
First up on our 2021 Haddonfield Farmers' Market Vendor Features is Black Sheep Farm!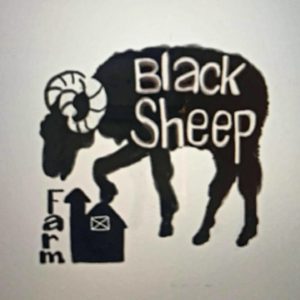 Black Sheep Farm is owned and operated by Bruce Santino and his wife Patti out of their home in Mickleton, NJ. When Bruce and his family were looking to move to the area in 2017, they were recommended their current home–which turned out to be the original farmstead of the local area. Bruce says that finding their current home was "destiny," as they immediately knew it was the place for them and that they were meant to be there.
Bruce has been involved with farming and agriculture all of his life, though. His family in western Pennsylvania owned a farm and were always involved with agricultural work. After his exposure to that type of work and lifestyle, Bruce attended culinary school to learn more about food–especially cooking and growing food; he wanted to see where fresh ingredients came from and how they could be used for various purposes. 
When Bruce and his family started Black Sheep Farm, it was a bit of a smaller organization and operation. But, they were willing to conquer something that was small. They started building a micro ecosystem in their own area of land so that they would be able to grow the best produce; the healthier plants are fed, the healthier they'll be. 
Black Sheep Farm grows very hyper-seasonal produce. Some of the produce includes leafy greens, radishes, turnips and peas, along with Jersey produce in the summer, such as tomatoes, cucumbers and squash. 
This year, they'll be growing oyster and shiitake mushrooms!
Last year was Black Sheep Farm's first year as a vendor at the Haddonfield Farmers' Market. Previously, they held a vendor spot at the Merchantville/Pennsauken Market. 
Aside from their involvement at the markets, Black Sheep Farm has their produce outside of their home almost every day. They strongly believe in fostering a sense of community, while also building strong relationships with neighbors; they want to educate others on fresh produce, and are happy to provide such products to others. 
Bruce says that Black Sheep Farm is incredibly excited to be back at the Market this year. There's no denying that people are looking for things to do, so what better way to get out and visit the local farmers' market? Plus, the community will not only benefit from getting to know each other more during the spring and summer, but they will also pick up some fresh produce to bring back home. 
Be sure to check out Black Sheep Farm on Saturdays at the Haddonfield Farmers' Market starting May 15!